Commercial Electrical Services
Kloos Electric provides experienced commercial electricians for commercial applications, improving energy efficiency and productivity of your power distribution, automation and control systems. Kloos Electric specializes in office systems wiring, surge protection systems, power factor, working with transformers, voltages, proper grounding, UPS, VFD, generators, lighting retrofits and all other commercial electrical needs.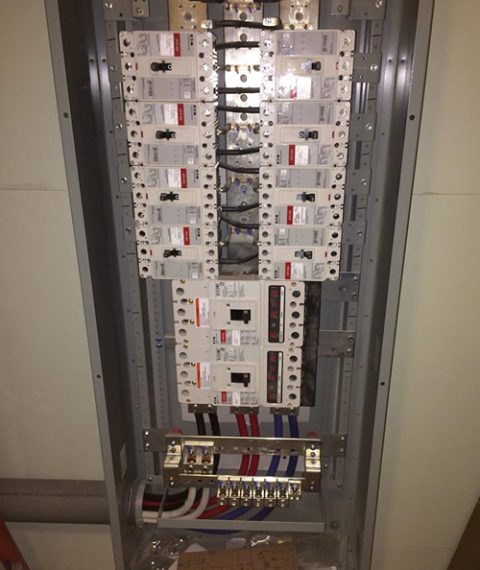 The electricians at Kloos Electric have the experience for all commercial electrical projects, focusing on environmentally friendly energy saving solutions, cost-effective solutions, improved productivity, and maximized performance with minimal downtime for your office.
Commercial electrical services include:
Electrical troubleshooting
Office / warehouse lighting installation
New or upgraded electrical services & panels
Power factor correction
Wired and wireless lighting controls systems
Emergency backup generators
LED lighting (and other environmentally friendly and money saving solutions) installation & LED retrofits
Emergency lighting design and installation
The Twin Cities Commercial Electrical Experts
Electrical Construction Services
Kloos Electric has decades of experience working with general contractors on build-outs and office remodels, providing time- and cost-saving electrical services.
Electrical Installation
Commercial electrical installations can be complex. The Kloos Electric electricians can handle any electrical installation, providing quality work and minimal maintenance.
Electrical Maintenance Services
Electrical maintenance will help pinpoint any minor issues, preventing damage to a business's equipment and saving time and money in the long run.
Request Appointment
To setup an appointment with Kloos Electric, please call (952) 448-6819.