Light Pole Installation – Parking Lot Lighting
Well designed and installed parking lot lighting can improve the safety of a business's parking lot or parking garage, as well as improve the curb appeal and first impression of a commercial space. Kloos Electric's technicians are available for parking lot lighting installation services or parking lot light repair.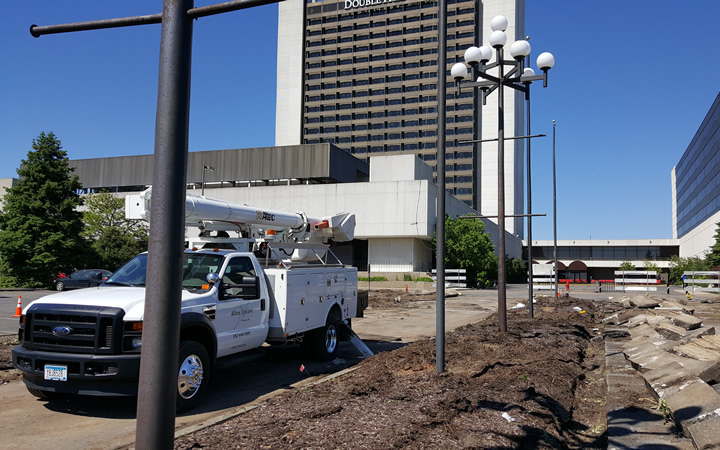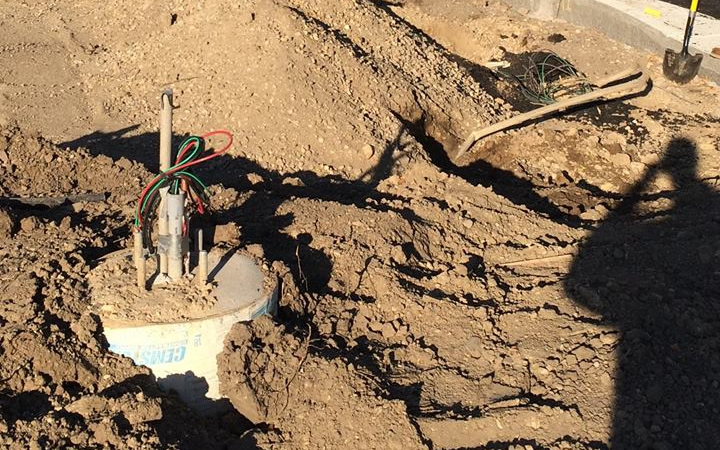 Parking Lot Lighting Regulations
Parking lot pole lights must meet regulatory standards for illumination, strength, resistance and light distribution. As a commercial property owner, following all of the state and city zoning requirements can get overwhelming.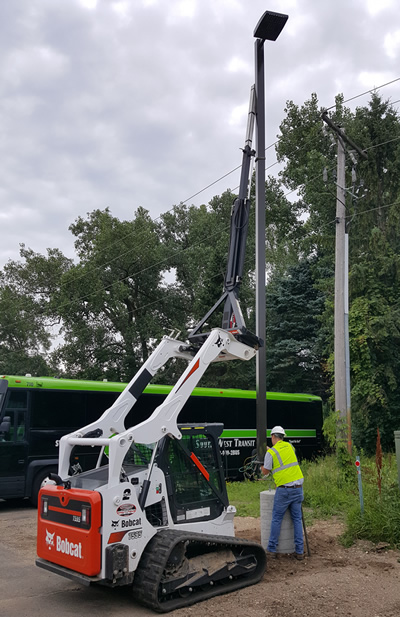 Partnering with a licensed electrician such as Kloos Electric will ensure you create a safe, efficient, and illuminated outdoor environment.
The experienced electricians at Kloos Electric will guide the entire light pole installation project, from planning the position of parking lot lighting poles, determining pole height and matching fixture and pole EPA value..
Kloos Electric can also fix a damaged or defective light poles – and in many cases with more energy efficient options than were available when the existing light poles were installed.
Parking lot lighting installation and repair services include:
LED Parking Lot Light Installation
Parking Lot Fixture Repair
Expert Inspections
Lamp and Ballast Replacements
Commercial Industrial Lighting
LED Retrofit
Request Appointment
To setup an appointment with Kloos Electric, please call (952) 448-6819.