Underground (Trenching, Cable Plowing)
Kloos Electric provides underground wiring, cable plowing and trenching. Cable plowing allows all underground wires to be discreetly buried for protection of the cables and appearance of the property.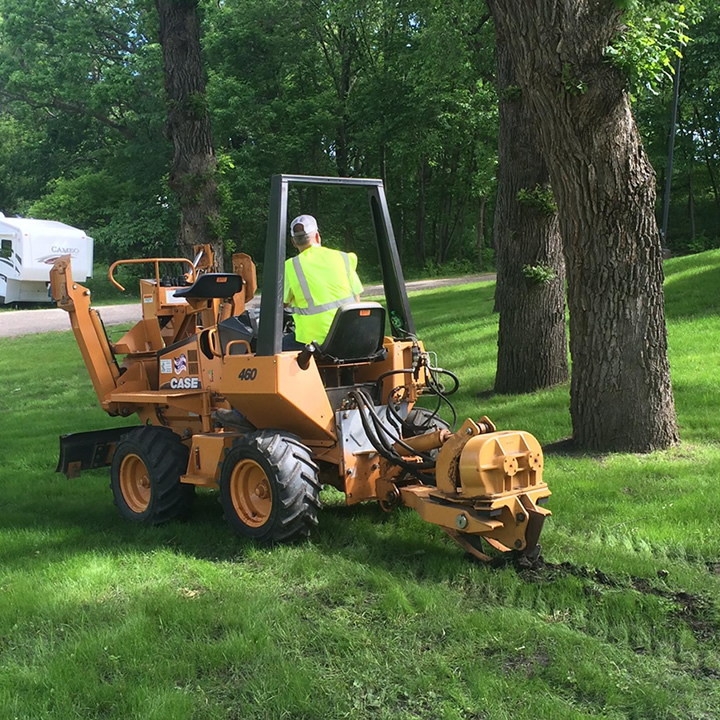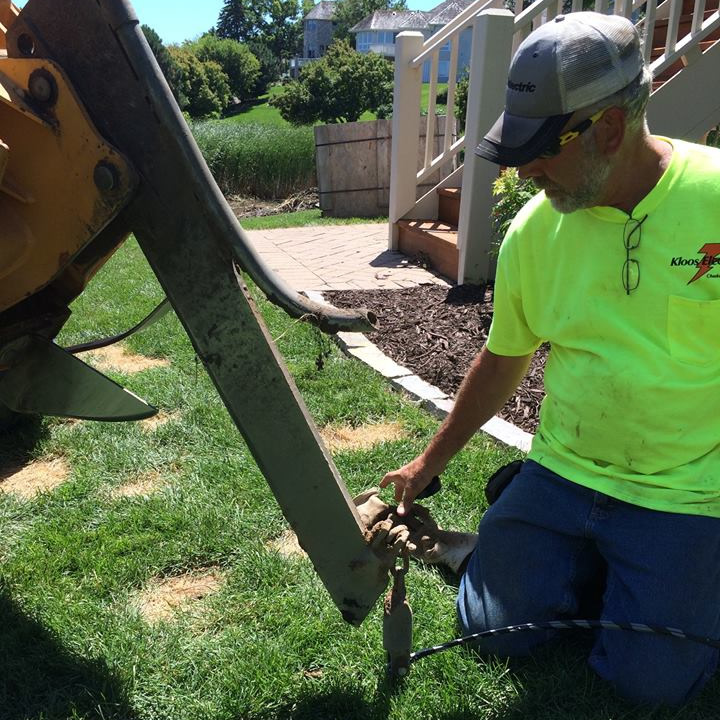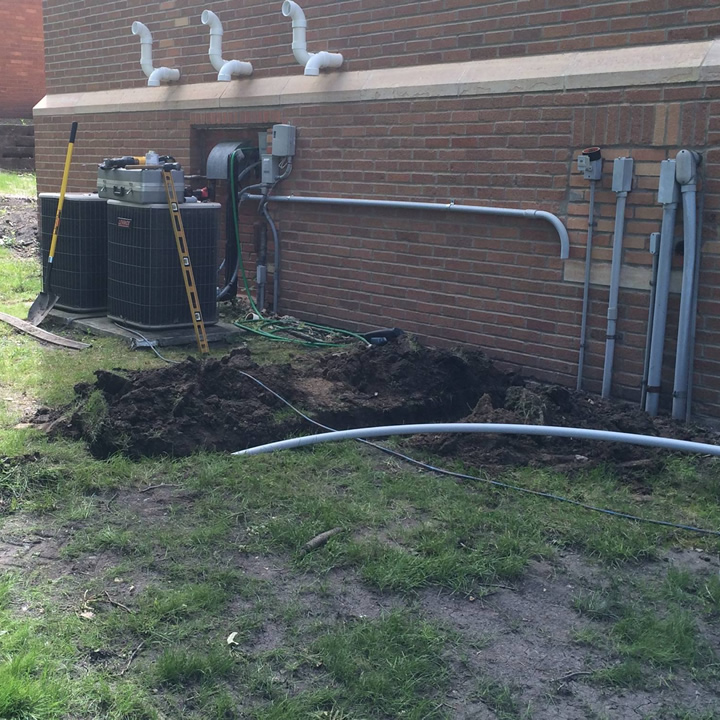 For safety purposes, underground cabling and trenching should be performed by a skilled electrician. Code requirements are in place to protect your home and business from faulty or dangerous underground installations. Our skilled technicians are knowledgeable regarding code requirements in all Twin Cities locations as well as the proper depths for trenching underground wiring in various applications.
Kloos Electric's underground wiring and trenching services are ideal for extending electrical service to additional buildings on the property, as well as installing communication lines for your home or business.
Underground Cabling Tip
Digging and trenching for underground cabling can provide surprises because in most areas nearly all utilities (gas, water/sewer, cable TV, etc) are buried. All underground cabling projects require to have a "locate" done for any utilities that have previously installed. A locate can be requested at Gopher State One Call or by phone at 811.
Call before you dig!
Request Appointment
To setup an appointment with Kloos Electric, please call (952) 448-6819.