Generator Install
Businesses and homes need electricity to function, and adding a standby generator to your location can prevent lost customers and gaps in productivity resulting from short- or long-term power losses due to weather, accidents, and more. A standby generator will independently provide a backup source of electricity in the event of a power outage, protecting a business from computer data / prevent data loss and allow security systems to continue to function.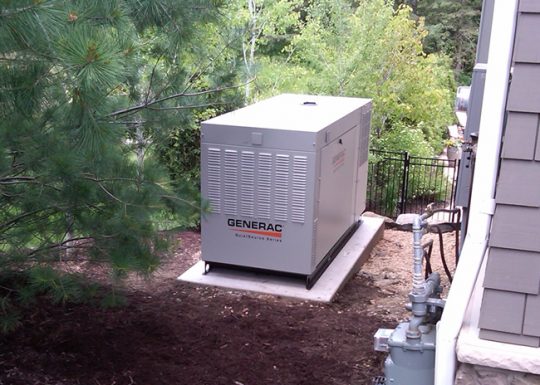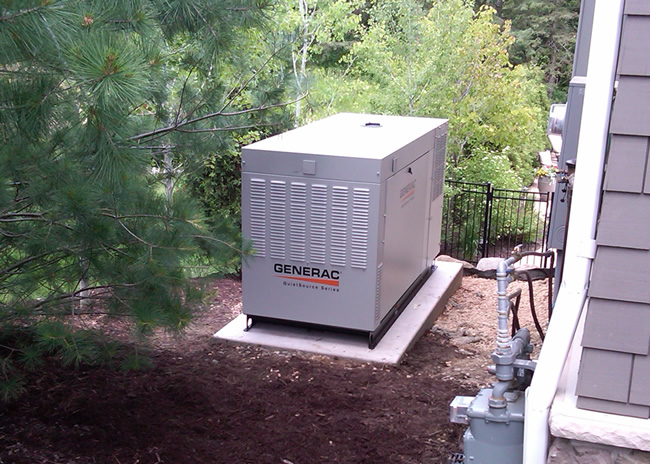 Standby Generators
A standby generator will start automatically during power outages, preventing interruptions in electrical service. They are powered by natural gas or propane, are quieter than portable models, and can run everything in your business location. They come at a higher price than portable power generators and also require additional installations by a qualified electrician, including a transfer switch, a subpanel, and the power generator itself.
What do I have to do to make the generator activate during an emergency?
Nothing. When the power from the electrical provider fails, a standby generator will automatically switch from your provider, isolating your generator from the grid, and automatically start and provide your home or business with power, all in a matter of seconds.
Kloos Electric will provide a thorough, professional inspection at your location to ensure that the standby generator install meets all local codes and regulations.
Request Appointment
To setup an appointment with Kloos Electric, please call (952) 448-6819.