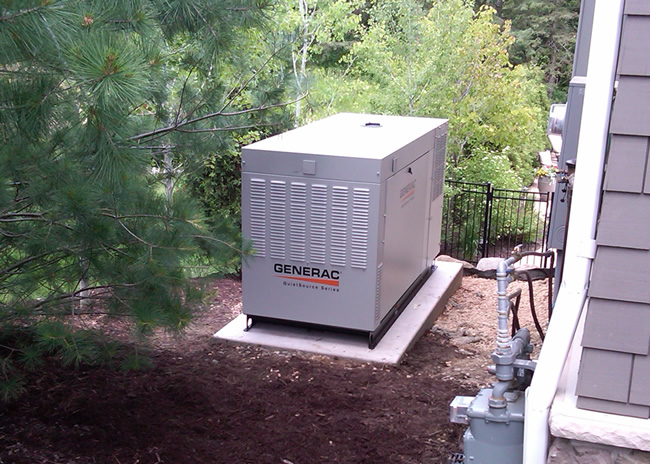 A whole home standby generator ensures that the power will stay on at your home in cases of power outages due to storms or other power issues. Standby generators are powered by natural gas or LP gas, and come in various sizes (allowing you to power more or less equipment in your home, depending on specific needs).
An automatic transfer switch is installed with the standby generator so that the power will automatically switch to the generator when the power goes out. This provides the piece of mind that sump pumps, refrigerators and freezers and dehumidifiers will continue to run even if the power goes out while the homeowner is away.
Kloos Electric installs standby generators from both Cummins and Generac. Call (952) 448-6819, or fill out the form on the right side of the page, for more information on having a whole home standby generator installed at your location.